This is to inform all staff and students of the University that the Ag. Vice Chancellor, Prof. M. O. Lissu, on behalf of Senate, has approved the academic calendar for the remaining part of 2021/2022 Rain Semester as presented by the Committee of Provosts and Deans.
The following is the excerpt from the calendar: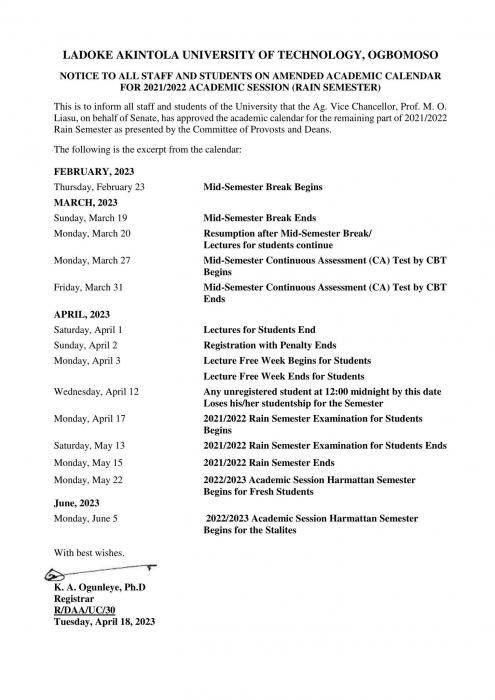 Lectures for students end on April 1st, 2023.
Rain semester examinations 2021/2022 begins on Monday 17th April 2023 and ends on Saturday May 13th 2023
Rain semester ends for 2021/2022 on 15th May 2023
Harmattan semester for 2022/2023 academic session begins on May 22nd 2023