The Post UTME screening application form, cut-off mark, eligibility, screening date, application cost and deadline for the 2022/2023 academic session of Prince Abubakar Audu University, Anyigba, have been announced. The least cut-off mark is 140. Application form cost is N2000 only.
Full details are presented below:
Candidates Eligibility for the Post UTME
The screening exercise for admission of candidates will be administered only on candidates who applied to Prince Abubakar Audu University, Anyigba, as institution of First Choice.
Only candidates who scored 140 and above in the Unified Tertiary Matriculation Examination (UTME) are qualified for the screening exercise. Note that right subject combination for the chosen course is mandatory for admission.
Candidates must possess the basic Five (5) O'level credit passes in accordance with the University's entry requirements.
It is mandatory that Candidates upload their O'level results on CAPS without which no admission will be given.
However, candidates who are awaiting their O'level results may apply but should so indicate. However such results must be uploaded on CAPS as soon as available.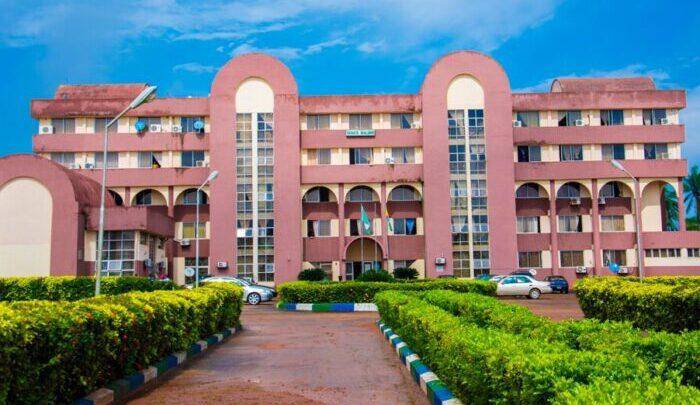 Procedure for Online Application:
Candidates are advised to apply online at portal.kogistateuniversity.edu.ng and make payments with their ATM debit cards.
All such candidates must fill in relevant certificates (WAEC/NECO/NABTEB etc.) stating correct examination number, date and type.
Candidates should preview and confirm that all the information entered are correct before submission.
Direct Entry:
All Direct Entry candidates who applied to JAMB for admission and chose Prince Abubakar Audu University Anyigba as institution of First Choice are also required to complete the online application form for their screening exercise.
Prince Abubakar Audu University, Anyigba, Post UTME Screening Exercise Schedule:
The Post-UTME screening exercise will take place from AUGUST 22ND – SATURDAY 10TH SEPTEMBER, 2022
All candidates are requested to kindly note that their screening exercise date is as scheduled in the slip they will print out after online registration. Candidates for the screening exercise are required to strictly stick to these dates.
NOTE:
The registration for the screening exercise will start from Wednesday, 20th July, 2022, and end on Saturday, 20thAugust, 2022.
It is mandatory for candidates to come to the examinations with protective nose mask as well as maintain social distancing in strict compliance with the approved COVID safety regulations. Other safety measures will be available at the examination venue in strict compliance with the approved COVID safety regulations.
Cut-off marks for various courses for 2022-2023 Session are as follows:
| S/N | PROGRAMMES | Proposed Cut-off marks |
| --- | --- | --- |
| 1 | Agriculture | 140 |
| 2 | Fisheries & Aquaculture | 140 |
| 3 | Food science & Technology | 156 |
| 4 | Forestry | 140 |
| 5 | Home sciences | 140 |
| 6 | Arabic language & Literature | 140 |
| 7 | Christian religious knowledge | 140 |
| 8 | English Language & Literary studies | 140 |
| 9 | History & International studies | 150 |
| 10 | Islamic studies | 140 |
| 11 | Philosophy | 140 |
| 12 | Theatre arts | 145 |
| 13 | Education & biology | 145 |
| 14 | Education & Chemistry | 145 |
| 15 | Education & Mathematics | 140 |
| 16 | Education & Christian religious knowledge | 140 |
| 17 | Education & Economics | 145 |
| 18 | Education & English language | 150 |
| 19 | Education & Geography | 140 |
| 20 | Education & Islamic studies | 140 |
| 21 | Education & Physics | 145 |
| 22 | Education & Social studies | 140 |
| 23 | Human kinetics & Health education | 145 |
| 24 | Library & Information science | 150 |
| 25 | Education Administration & Planning | 150 |
| 26 | Islamic & Sharia law | 200 |
| 27 | Law | 200 |
| 28 | Accounting | 175 |
| 29 | Banking & Finance | 150 |
| 30 | Business administration | 175 |
| 31 | Public administration | 175 |
| 32 | Animal & Environmental Biology | 160 |
| 33 | Biochemistry | 180 |
| 34 | Chemistry | 160 |
| 35 | Computer | 180 |
| 36 | Geology | 180 |
| 37 | Industrial chemistry | 180 |
| 38 | Mathematics | 140 |
| 39 | Microbiology | 180 |
| 40 | Physics | 150 |
| 41 | Plant sciences & Biotechnology | 150 |
| 42 | Statistics | 160 |
| 43 | Economics | 180 |
| 44 | Geography & Planning | 160 |
| 45 | Mass communication | 180 |
| 46 | Political science | 180 |
| 47 | Sociology | 180 |
| 48 | Human Anatomy | 155 |
| 49 | Human Physiology | 155 |
SEE ALSO: List of Institutions That Have Released Post-UTME Form